Dr. Murray is one of the most sought-after pediatric ENT specialists in Dallas because of his compassion and insight that puts children and their families at ease. With many years of pediatric ENT experience, he is adept at the most delicate surgical procedures, as well as caring for your child's ENT conditions.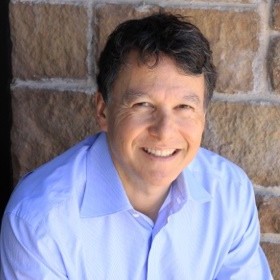 Dr. Murray is board certified through the American Board of Otolaryngology. He did his undergraduate work at the University of Colorado in Boulder, then went to medical school at the University of Texas Medical Branch in Galveston, Texas, where he finished with honors. He completed his residency in otolaryngology at the University of Illinois Eye and Ear infirmary in Chicago and completed his fellowship in pediatric otolaryngology at Children's Memorial Hospital/Northwestern University in Chicago. He was on the faculty at UT Southwestern in Dallas for nine years and was the chief of pediatric otolaryngology at Children's of Dallas from 2003-2005 prior to co-founding ENT for Children.
He has received numerous awards, including D Magazine's "Best Doctors" and "Best Pediatric Specialists", Texas Monthly's "Super Docs" and U.S. News and World Report's "Best Pediatric Otolaryngologists".
Dr. Murray has been married for 29 years to his wife Laura. He has three grown children, all boys, ages 23, 21 and 19. Dr. Murray enjoyed supporting his three boy's many athletic and musical activities while they grew up. He is an avid triathlete and participates in events from sprint races to half-Ironman competitions. He loves to travel to the beach and mountains with his family for swimming and skiing.